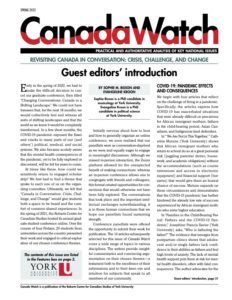 Spring 2022: Revisiting Canada in Conversation: Crisis, Challenge, and Change
Papers from the 2021 Robarts Centre Graduate Conference.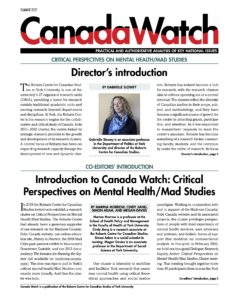 Summer 2021: Introduction to Canada Watch: Critical Perspectives on Mental Health/Mad Studies
Topics ranging from mental health services, anti-psychiatry, power, mental health among racialized populations, activism, consumerism, self-harm, and psychedelics.
Summer 2020
Supporting Indigenous Language Preservation and Revitalization in Canada

Winter 2019
Facing the future together: Exploring new pathways for Canada-India collaborations
Summer 2018
Transgressing the nation-state: Constructs of Canadian identity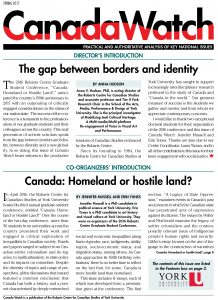 Spring 2017
Canada: Homeland or Hostile Land?

Spring 2016
Debating the Confederation Debates of 1865