Name
Title
Faculty and/or Department
Email Address
Atefi, Kamelia
Assistant Professor
Civil Engineering, Lassonde School of Engineering
catefi@yorku.ca
Bazely, Dawn
Professor
Faculty of Science- Department of Biology
dbazely@yorku.ca
Bello, Richard
Associate Professor Emeritus and Senior Scholar
Faculty of Environmental and Urban Change
bello@yorku.ca
Gora, Stephanie
Assistant Professor
Lassonde School of Engineering
stephanie.gora@lassonde.yorku.ca
Hudson, Anna
Associate Professor, Tier 2: York Research Chair
School of Arts, Media Performance and Design- Department of Visual Arts and Art History
ahudson@yorku.ca
Korosi, Jennifer
Assistant Professor
Faculty of Environmental and Urban Change
jkorosi@yorku.ca
Martin, Ian
Associate Professor
Glendon College, Department of English
imartin@glendon.yorku.ca
McGregor, Deborah
Associate Professor, Canada Research Chair in Indigenous Environmental Justice
Osgoode Hall Law School crossed with Faculty of Environmental and Urban Change
dmcgregor@osgoode.yorku.ca
McKinnon, Laura
Assistant Professor
Glendon College Multi-Disciplinary Studies and Faculty of Graduate Studies- Biology
lmck@glendon.yorku.ca
Montsion, Jean Michel
Associate Professor
Glendon College- Multidisciplinary Studies
jmmontsion@glendon.yorku.ca
Perkins, Ellie
Professor
Faculty of Environmental and Urban Change
esperk@yorku.ca
Podruchny, Carolyn
Associate Professor
Faculty of Liberal Arts and Professional Studies- Department of History
carolynp@yorku.ca
carolyn@carolynpodruchny.ca
Quinlan, Roberto
Associate Professor
Faculty of Science- Deparment of Biology
rquinlan@yorku.ca
Rawana, Jennine
Associate Professor
Faculty of Health- Department of Psychology
rawana@yorku.ca
Remmel, Tarmo
Associate Professor
Faculty of Environmental and Urban Change
remmelt@yorku.ca
Sharma, Sapna
Associate Professor
Faculty of Science
sharma11@yorku.ca
Slowey,Gabrielle
Associate Professor
Faculty of Liberal Arts and Professional Studies- Department of Politics
gaslowey@yorku.ca
Zachary Spicer
Associate Professor
Faculty of Liberal Arts and Professional Studies- School of Public Policy and Administration
zspicer@yorku.ca
Thiemann, Gregory
Associate Professor
Faculty of Environmental and Urban Change
thiemann@yorku.ca
Thienpont, Joshua
Assistant Professor
Faculty of Environmental and Urban Change
jthienpo@yorku.ca
Young, Kathy L.
Professor
Faculty of Environmental and Urban Change
klyoung@yorku.ca
---
Biographies and Research Profiles
---
Kamelia Atefi
Lassonde School of Engineering
Dr. Kamelia Atefi is an Assistant Professor in the Department of Civil Engineering at York University. Prior to joining the Lassonde School of Engineering in August of 2020, she was an Assistant Professor at University at Buffalo (UB) for four years. She completed her Masters, PhD, and Postdoctoral studies at the University of Waterloo. Her main research area is computational geomechanics aimed at design of environmentally friendly operations for production or storage of energy and water, and resilient infrastructure against climate change. She holds multiple grants, including NSERC Discovery, and the New Frontiers Research Fund (Exploration). Her current research is centered on geomechanics of coupled processes in porous media for: enhancement of hydrocarbon, geothermal, and aquifer storage recovery operations; prediction of geo-environmental impacts of energy operations; tunneling in extreme geological settings; and bio-mediated stabilization. Dr. Atefi is an Editorial Board Member of the Canadian Geotechnical Journal. She is also a member of the Canadian Highway Bridge Design Code, the American Society of Civil Engineers (ASCE) Rock Mechanics committee, and the ASCE Sustainability in Geotechnical Engineering."
Email: catefi@yorku.ca
---
Dawn Bazely
Faculty of Science- Department of Biology
Dawn is a professor of Biology in the Faculty of Science at York University in Toronto, where she has taught since 1990. She was Director of IRIS, the university-wide Institute for Research and Innovation in Sustainability (2006-11 and 2012-14). At IRIS, Dawn's mission was to develop, lead and support interdisciplinary research on diverse fronts. The Globe and Mail's 2013 Canadian University Report singled her out as York University's HotShot Professor. Dawn trained as an ecologist in the field of plant-herbivore interactions, and has carried out extensive field research in grasslands and forests, from temperate to Arctic regions.
She is a leader in using social media for science communication, and serves on many government committees and NGO boards relating to the environment.
Research Interests: Herbivory, Plant-Animal Interactions, Restoration Ecology, Forest Management, Invasive Species, Non-indigenous Plants, Prescribed Burning, Fungal Endophytes, Plant Defences, Science Policy, Climate Change Impacts on Ecosystems, Sustainability, Human-Wildlife Interactions, Urban Ecology
Visit: The Bazely Lab and York University's Experts Guide
Email: dbazely@yorku.ca
---
Richard Bello
Faculty of Environmental and Urban Change
Research Interests: Global/Climate Change , Geography , Climate Science, Northern Environments, Carbon Dynamics
Email: bello@yorku.ca
---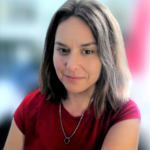 Stephanie Gora
Lassonde School of Engineering
Professor Gora is an assistant professor in Civil Engineering at the Lassonde School of Engineering at York University in Toronto. She and her team study drinking water treatment, quality, and safety with a focus on small, decentralized, and Arctic drinking water systems in Canada. Their research also encompasses the development and evaluation of light-based water purification and sensing technologies like UV LEDs, advanced oxidation, and nanomaterial-driven photocatalysis. Professor Gora teaches courses related to drinking water, wastewater, and water resources and contributes to STEAM outreach activities at York University. Professor Gora is a past recipient of the Canada Graduate Scholarship, the Manulife-Engineers Canada Graduate Scholarship, and the NSERC Postdoctoral Fellowship. She holds an NSERC Discovery Grant entitled "Expanding the water safety toolbox for small and decentralized drinking water systems using risk analysis, photocatalytic technologies, and pilot scale equipment" and is registered as a professional engineer in Ontario and Nova Scotia. She is active in numerous water industry groups including the Treatment Committee of the Ontario Water Works Association, the Board of the Canadian Association on Water Quality, the Organic Contaminants Research Committee of the American Water Works Association, and the International UV Association. Professor Gora became a parent for the first time in 2020 and is devoted to her son, Simon, and her partner, Andrew. In earlier times she led rock bands in Halifax, Toronto, and Kingston. In her spare time she enjoys hiking, photography, cooking, brewing, and exploring the rich cultural scene in Toronto.
Email: stephanie.gora@lassonde.yorku.ca
---
Anna Hudson
York School of Arts, Media, Performance and Design - Visual Arts & Art History
Anna Hudson is an Associate Professor in the Department of Visual Arts & Art History and a Tier II - York Research Chair in the School of Arts, Media, Performance & Design.
Dr. Hudson is an art historian, curator, writer and educator specializing in Canadian art and visual culture. Formerly associate curator of Canadian Art at the Art Gallery of Ontario, she brings to her teaching extensive hands-on experience in institutional curatorial practice.
Dr. Hudson is currently leading a major Social Sciences and Humanities Research Council of Canada Partnership Grant project titled "Mobilizing Inuit Cultural Heritage: a multi-media/multi-platform re-engagement of voice in visual art and performance" with 10 researchers – including Professor Susan Dion in the Faculty of Education and Professor Angela Norwood from the Faculty of Fine Arts – and nine partner organizations. The goal of the project is to conduct collaborative research on the contribution of Inuit visual culture, art and performance to Inuit language preservation, social well-being and cultural identity. The project builds on "Breaking the Boundaries of Inuit Art: New Contexts for Cultural Influence," a previous SSHRC supported project for which she and her research team organized School's Out -- a four-day workshop and two-day concert in Iqaluit, Nunavut (celebrating National Aboriginal Day and the end of the school term), co-produced by Alianait Arts Festival.
Dr. Hudson's curatorial credits include the international touring show Painting Canada: Tom Thomson and the Group of Seven (with Ian Dejardin and Katerina Atanassova, for the Dulwich Picture Gallery, London, UK); inVisibility: Indigenous in the City, part of INVISIBILITY: An Urban Aboriginal Education Connections Project (for the John B. Aird Gallery, Toronto); The Nude in Modern Canadian Art, 1920-1950 (with Michèle Grandbois, for the Musée national des beaux-arts du Québec); and the AGO exhibitions Woman as Goddess: Liberated Nudes by Robert Markle and Joyce Wieland and Inuit Art in Motion (co-curated with Laakkuluk Williamson Bathory).
Professor Hudson continues to pursue research in the area of her doctoral dissertation, Art and Social Progress: the Toronto community of Painters (1933-1950). Her most recent publications include "Jock Macdonald's weave of reality" (forthcoming 2014), "Time and Image: Picturing Consciousness in Modern Canadian Painting" (2013), "Stepping into the Light of Clark McDougall's Landscapes" (2011) and "Landscape Atomysticism: A Revelation of Tom Thomson" (2011).
Research Interests: Art in Canada; Art in the Americas; Circumpolar Art; Indigenous Thought; Inuit Art; 20th C humanism
Visit:www.yorku.ca/ahudson and www.mich.info.yorku.ca/
Email:ahudson@yorku.ca
---

Jennifer Korosi
Faculty of Environmental and Urban Change
Professor Jennifer Korosi is an Associate Professor in the Faculty of Environmental and Urban Change. Her research examines how human activities drive ecological and biogeochemical change in aquatic ecosystems, including the use of lake sediment cores (the field of paleolimnology)to study recent aquatic ecosystem change over the context of the last several hundred years. She works in both temperate and high latitude regions throughout Canada, and currently has a strong focus in the Northwest Territories.
Research Interests: Environment, Global/Climate Change , limnology, biogeography, biogeochemistry
Primary website: www.korosi-lab.com/
Email: jkorosi@yorku.ca
---
Ian Martin
Glendon College - Department of English
Ian Martin graduated in Slavic Linguistics at the University of Toronto. He teaches in the English Department of Glendon College, York University, where until 2021, he coordinated the Certificate in the Discipline of Teaching English as an International Language (Cert D-TEIL). His main fields of interest are English language teacher training and Indigenous language policy. He is a member of the graduate programs of Linguistics and Applied Linguistics, Public and International Affairs, and Translation Studies. He became involved alongside Brian Morgan in the Brazilian scene in 2011 with the Brazil-Canada Knowledge Exchange Project and participated in annual conferences and workshops with Brazilian language teacher educators who were connected to the Novos Letramentos project. This took him to São Paolo, Sergipe, Alagoas, Rio de Janeiro and, especially, Campo Grande, since Glendon College and the Universidade Estadual do Mato Grosso do Sul (UEMS) became partner institutions through these two projects. Two of our D-TEIL students have done their international teaching practicum in Campo Grande and three times, our D-TEIL students have participated in a telecollaboration with master's students in Campo Grande, exchanging views on topics related to International English. Every two years from 2006 to 2018, Ian accompanied D-TEIL students to Havana, Cuba, and he has written about English in Cuba in the TESOL Quarterly and elsewhere. Brian Morgan and Ian contributed a chapter on the D-TEIL Cuba experience in Unequal Englishes (R. Tapas, ed. Palgrave MacMillan 2015). He has researched Indigenous language policy in Brazil and was guest editor of the e-journal Tusaaji – a Translation Studies Journal in 2015, on Indigenous language translation in the Americas. In honour of the UNESCO Year of Indigenous Languages, he co-organized a National Colloquium on Indigenous Language Policy in Canada, which was held at Glendon in October 4-6, 2019. The papers from that event, including two from Nunavut have been accepted for publication by MQUP with the title Canada's Indigenous Language Policy at the Turning Point (co-edited by Maya Chacaby, Amos Key Jr. and Ian Martin).
Email: imartin@glendon.yorku.ca
---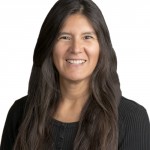 Deborah McGregor
Osgoode Hall Law School crossed with Faculty of Environmental and Urban Change
Research Interests: Indigenous Environmental Justice; Indigenous Governance; Sustainability; Water Governance; Indigenous Intellectual Traditions
Email:dmcgregor@osgoode.yorku.ca
---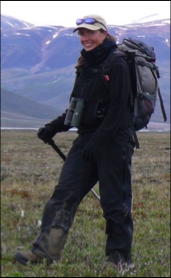 Laura McKinnon
Glendon College, Multi-Disciplinary Studies and Graduate Programme in Biology
Laura McKinnon's long term research examines the ecology and evolution of migratory birds. Her current research explores interactions between migration strategies and life history traits in arctic-nesting birds. Much of this research involves quantifying the costs and benefits of migration by estimating adult survival, reproductive success, and ecological conditions for birds breeding at various latitudes. She is also investigating how potential reproductive benefits of migration may be threatened by climate change by combining an ecosystem approach with physiological investigations to study the growth and survival of offspring in a changing arctic climate. This research will provide valuable insight into the potential effects of climate change on arctic-nesting birds.
Research Interests: Arctic, behavioural ecology, climate change, evolutionary biology, trophic interactions, migration, Ecology and evolution of migratory strategies of Arctic nesting birds; Trade-offs between direct (physiological) and indirect (trophic interactions) effects of climate change on the growth and survival of chicks of Arctic nesting birds; Effects of spatial and temporal variations of trophic constraints (predation risk, food availability on reproduction of migratory birds).
Email: lmck@glendon.yorku.ca
---
Jean Michel Montsion
Glendon College - Multidisciplinary Studies
Jean Michel Montsion is an associate professor in Multidisciplinary Studies at Glendon College. Jean Michel's research focuses on the intersection of ethnicity, mobility and urban research. From Singapore and Vancouver to Canadian Northern communities, he investigates the role of 'gateway strategies' in local and translocal community politics.
Research Interests: Asia, Globalization, Immigration, Indigenous People, International and Community Engagement, Language and Society, Northern Canada, Social and Political Thought
Email:jmmontsion@glendon.yorku.ca
---
Ellie Perkins
Faculty of Environmental and Urban Change
Ellie Perkins is an economist concerned with the relationship between international trade, the environment, and local economies. She is interested in globalization, and how local economies may grow as an antidote to international trade. She also looks at international means of controlling air pollution in the Arctic, and at the metals and minerals resource industries.
Ellie has been involved in ongoing work with the South Riverdale Community Health Centre related to lead pollution in downtown Toronto. At York, she teaches courses in Environmental Economics, Ecological Economics, and Community Economic Development. Ellie often works with students pursuing research themes related to community economic development, trade and the environment, and feminist economics. Ellie is currently editing a book on feminist ecological economics.
Research Interests: International trade; Trade and environment; Ecological economics; Community economic development; Metal markets and trade; Debt, poverty, and environmental degradation; Women, ecology and economics
Email: esperk@yorku.ca
---
Liberal Arts & Professional Studies - Department of History
Carolyn Podruchny is an associate professor in the Department of History. She is an historian of Aboriginal and French relations and Metis history in early North American history, specializing in fur trade encounters, systems of communication, and identity formation. Her first book charts the world of French Canadian voyageurs in the Montreal-based fur trade, and her current projects explore the blending of French Canadian, Ojibwe and Cree narratives in the guise of fur trade stories and the French-Saulteaux dictionary compiled by Roman Catholic missionary Georges-Antione Belcourt in the mid-19th century. She teaches courses on early Canadian and Aboriginal history, as well as historical methodology
Research Interests: Aboriginal Peoples, History, Early Canadian history, Metis history, fur trade history.
Visit: www.carolynpodruchny.ca/pages/
Email: carolynp@yorku.ca or carolyn@carolynpodruchny.ca
---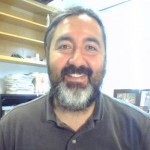 Roberto Quinlan
Faculty of Science - Department of Biology
Roberto Quinlan is an associate professor in the Department of Biology. His research interests are primarily focused on the effects of human disturbances on aquatic ecosystem health and functioning. Using the natural archives of environmental information preserved in the sediments of lake and ponds, he uses a long-term perspective to examine changes in water quality and ecological communities, with study sites across the Canadian Arctic and southern temperate areas.
Research Interests: Biology, ecology, lakes, aquatic ecosystems, paleolimnology, climate change, Arctic
Email: rquinlan@yorku.ca
---
Jennine Rawana
Faculty of Health - Department of Psychology
Dr. Jennine Rawana has broad research, clinical, and teaching interests in adolescent mental health. Specifically, her research interests are in three main areas. First, she examines the risk/vulnerability (e.g., eating- and weight-related disturbances) and protective (e.g., psychological strengths) factors that are related to mental health issues, particularly depressive symptoms, primarily in adolescence and secondarily in emerging adulthood. Second, she studies the development of emotion regulation, primarily in adolescence and secondarily in emerging adulthood. Finally, she examines the promotion of mental health and school engagement in strength-based programs in schools. Within this area, she also uses a participatory community-based research framework to develop, implement, and evaluate strength-based and mentoring programs that promote the mental health and educational outcomes of Aboriginal students. Across these research areas, Dr. Rawana and the REACh lab, consisting of undergraduate and graduate students, research assistants, and volunteers, have adopted a positive psychology approach that focuses on promoting individual and contextual factors that protect against the development and maintenance of mental health issues. She also strives to broaden our understanding of these issues among Aboriginal youth in Canada. Please see the REACh lab website for more information.
Research Interests:
Visit: REACh Lab Website
Email: rawana@yorku.ca
---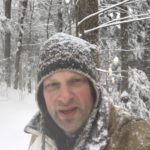 Tarmo Remmel
Faculty of Environmental and Urban Change
Shape and pattern measurement, comparison, and analysis are central to my research and is spurred by the desire to understand boreal forest disturbance patterns, their residual vegetation structures, and regeneration processes. I focus on developing theoretical approaches and tools for quantifying and comparing 2D shapes and patterns and extend those to the segmentation of 3D features into morphological classes. My work contributes to the collection of tools that characterize planar shape through the tracking of specific geometric measurements along gradients of iterative inward step-wise shrinking of polygons, to assessing the porosity of raster shapes to infer fragmentation, compaction, and shape complexity.
Recently I developed a method for characterizing planar raster binary shapes by recording hyper-local configurations and then accumulating information into empirical distributions of known configuration elements. These concepts have evolved to data in the 3D domain of voxels, and my most recent work that automatically performs mathematical morphological segmentation of features. My work in this area strives to develop new tools and to disseminate them openly to support better scientific analysis of data. Intertwined in all of this work is the desire to quantify and understand uncertainty, accuracy, and the sensitivity of measurements.
Email: remmelt@yorku.ca
---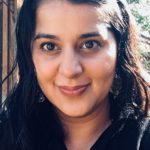 Sapna Sharma
Faculty of Science
Sapna Sharma is an Associate Professor in the Department of Biology and York Research Chair in Global Change Biology. She has transformed the understanding and study of how lakes worldwide respond to climate change, including rapid ice loss, warming water temperatures, degrading water quality, and changing fish distributions. She reinvigorated the field of winter limnology using big data and cutting-edge statistical analysis. Her innovative research on lake ice and temperatures and its strategic importance earned her a prestigious Government of Ontario Early Researcher Award, York University President's Emerging Research Leadership Award, and the Faculty of Science Early Career and Established Researcher Awards. She is a dedicated science communicator, generating millions of media impressions by clearly conveying complex research and as founder of SEEDS, an outreach program for refugees. For her commitment to science outreach, she was appointed to the Science Advisory Council for the Royal Canadian Institute for Science (RCIS), a charity dedicated to public engagement to expand science dialogue and promote informed decision making, and awarded the Canadian Council of University Biology Chairs Science Promotion Prize in 2019 for engaging the public and scientific community on issues surrounding climate change.
Email: sharma11@yorku.ca
---
Gabrielle Slowey
Faculty of Liberal Arts and Professional Studies; Department of Politics/ Former Director, Robarts Centre for Canadian Studies
Gabrielle Slowey is an associate professor in the Department of Political Studies. In July 2015, she became director of the Robarts Centre in Canadian Studies. She has been working with indigenous peoples since 1997. Since that time, travelling to (or working in/with) the Miqmaq and Malisset communities of New Brunswick, the Mikisew Cree First Nation of Alberta, the James Bay Cree of northern Quebec, the Ngai Tahu and Tainui of New Zealand, the Vuntut Gwitchin of Old Crow Yukon, the Inuvialuit of Tuktoyaktuk, Northwest Territories and the Delaware of Soutwesthern Ontario. Her research concentrates on the political economy of resource development, land claims and self-government. Her publications reflect her travels. Her approach is very much community-based and community-driven research that draws on broader theoretical concerns.
Area of Specialization: Aboriginal and Arctic Politics
Research Interests: Aboriginal Peoples , Northern Development , Resource Exploration and Development, Treaties and Self-Government, Canadian Politics
Email: gaslowey@yorku.ca
---
Zachary Spicer
Faculty of Liberal Arts and Professional Studies; School of Public Policy and Administration
Zachary Spicer is an Associate Professor in the School of Public Policy and Administration at York University in Toronto, Canada. He previously served as the Director of Research and Outreach with the Institute of Public Administration of Canada (IPAC). He began his career as an Assistant Professor in the Department of Political Science at Brock University and completed post-doctoral fellowship at the Laurier Institute for the Study of Public Opinion and Policy at Wilfrid Laurier University and the Institute of Municipal Finance and Governance at the University of Toronto. His research centers on Canadian local government.
Email: zspicer@yorku.ca
---

Gregory Thiemann
Faculty of Environmental and Urban Change
Gregory Thiemann is an associate professor in the Faculty of Environmental and Urban Change. His research focuses on the foraging ecology and conservation of Arctic carnivores. By examining the trophic relationships between top predators and their prey, we can define the structure of food webs and monitor changes in ecosystems over time. By understanding where, when, and how predators hunt for food, we can better act to protect wildlife populations and entire ecosystems.
Research Interests: Arctic ecosystems, food web ecology, wildlife conservation, resource management, animal physiology
Email: thiemann@yorku.ca
---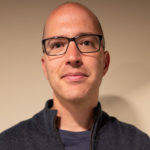 Joshua Thienpont
Faculty of Environmental and Urban Change
Professor Thienpont's research interests focus on landscape disturbances and how they impact ecosystem processes. He is particularly interested in the connection between physical disturbances and ecosystem changes, including the biogeography of organisms, in the context of climate warming. Prof. Thienpont's research uses lake sediment records to reconstruct past environments where direct monitoring data are sparse or absent, to understand past ecosystem changes. His current research is examining how marine storm surges in the Mackenzie Delta of the western Canadian Arctic result in widespread salinization, fundamentally altering terrestrial and aquatic ecosystems. He is also working to understand the impacts of the thaw of ice-rich permafrost and subsequent geomorphic disturbances on aquatic ecosystem functioning, again focused on the Mackenzie Delta region in northwestern Canada
Research Interests: Quaternary environments; Landscape Disturbance; Permafrost Thaw; Aquatic Ecosystems; Arctic Coasts
Visit: www.lprg.ca/
Email: jthienpo@yorku.ca
---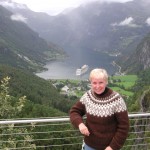 Kathy L. Young
Faculty of Environmental and Urban Change
The long-term goal of my research is focused on improving our understanding of the inter-relationships that exist between climate, hydrology and ecology of permafrost environments. My High Arctic research continues to evaluate the processes leading to the sustainability of ponds and wetlands across various scales (local to regional) and climatic regimes (polar desert to polar oasis). Since 2007, my students and I have worked at Polar Bear Pass, a large wetland in the middle of Bathurst Island, Nunavut. We now know that not all ponds are created equal. Depending on their location in the landscape, linkages with other water sources, and substrate type, ponds, including wet meadows can respond quite differently to extended dry periods or extreme rainfall events. This is an important finding as we consider how northern wetlands will respond to future mining and oil & gas development here, including global warming. Much more work is still required to better understand runoff processes and storage changes in our High Arctic wetlands. In 2014-2015, considerable emphasis will be placed on evaluating groundwater flow and watershed runoff at Polar Bear Pass. This research is supported by NCE-ArcticNet: Sub-projects No. 2.1-Freshwater Resources of the Eastern Canadian Arctic (P.I.: Warwick Vincent, Laval U); No. 1.3-High Arctic hydrological, Landscape and Ecosystem Responses to Climate Change (co P.Is: Scott Lamoureux, Melissa Lafreniere, Queen's University). In the future, we plan to extend our hydrologic research to Iceland-the Land of Ice and Fire!
Research Interests: arctic wetland hydrology; arctic ecohydrology; hillslope and catchment hydrology; regional snowmelt modelling; impact of extreme events on arctic hydrology
Visit: www.yorku.ca/klyoung
Email: klyoung@yorku.ca
---
For more information please email robarts@yorku.ca