Visiting Fellows are scholars with academic positions in other institutions; including researchers from other institutions in the Toronto area who may be working on a Robarts-related project for a specific time period, no more than one academic year.
Corresponding Fellows are scholars interested in the work of the Centre.
Visiting Fellows 2019-20
---
Susan Ashley
Faculty of Arts, Design and Social Sciences, Northumbria University, Newcastle/ Robarts Centre Visiting Professor in Canadian Studies
Dr. Susan Ashley is Senior Lecturer in Creative and Cultural Industries Management and AHRC Leadership Fellow in (Multi)Cultural Heritage at Northumbria University, Newcastle upon Tyne, UK. She is a cultural studies scholar interested in what, how and why heritage knowledge is created, shaped, communicated and consumed in the public sphere. Dr Ashley has published widely, including A Museum in Public (2019) with Routledge and Diverse Spaces: Identity, Heritage and Community in Canadian Public Culture (2013). She has 20 years of experience with culture and heritage sites across Canada.
Email:susan.ashley@northumbria.ac.uk
---
Robin Curtis
Institute for Media and Cultural Studies, University of Freiburg, Germany/ Robarts Centre Visiting Professor in Canadian Studies
Robin Curtis holds the Chair in Media and Cultural Studies at the Albert-Ludwigs-Universität Freiburg. Born in Toronto. Filmmaker (Nachlass, 1992), Curator (e.g. Special Programme "Out of Time" Oberhausen 2001, Werkleitz Biennale, 2002, Goethe Institute Tour "Geschlecht-Konfliktbewältigung" Israel/Palestine 2003) and Media Scholar. On editorial board of the journal Pop. Kultur und Kritik (Transcript Verlag) and the Jahrbuch immersiver Medien (Schüren Verlag) as well as the advisory board of the internet journal nachdemfilm.de.
Email:robin.curtis@mkw.uni-freiburg.de
---
Mitja Durnik
Administration- Legal Area, University of Ljubljana/ Visiting Scholar
Mitja Durnik is an assistant professor of political science at the University of Ljubljana, Faculty of Administration. He teaches courses in public policy, comparative politics and theory of public administration. His research work is mostly oriented to research issues in migration studies, integration of new immigrants and international relations between Canada and the European Union. In his PhD thesis, he investigated the political conflict between the Aboriginal peoples of Canada and the Canadian government in the field of hydroelectric policy. Dr. Durnik is an active member of the CEACS – Central European Association of Canadian Studies.
Email:Mitja.Durnik@fu.uni-lj.si
---
Yukari Takai
History, University of Windsor/ Visiting Fellow
Dr. Yukari Takai is a professor at the Department of History at the University of Windsor in Canada. Born and raised in Tokyo, Japan, she completed her PhD in history at the Université de Montréal in Canada. She is a historian of North America and Asia specialized in issues of migration, women and gender, border and borderlands. A former Fulbright Research Fellow at Columbia University in New York, Takai is the author of Gendered Passages: French-Canadian Migration to Lowell, Massachusetts, 1900-1920 (2008). Currently, she is completing a book on Japanese transmigration across the Pacific and across the Canada-U.S. border during the Exclusion Era (1882-1941). She is also conducting a new project on the gender and social relations of Japanese in Hawai'i in the late nineteenth century and the early twentieth century.
Dr. Takai is a recipient of grants and fellowships from several organizations, including, among others, the Social Science and Humanities Research Council of Canada, the Japan Society for the Promotion of Science, and the Japan-U.S. Educational Commission (Fulbright Japan).
Email: ytakai@glendon.yorku.ca
---
Past Visiting Fellows
Paul Halferty -English, Drama and Film, University College, Dublin (Visiting Professor in Canadian Studies, 2019-20)
Junichi Miyazawa - Cultural and Creative Studies, Aoyama Gakuin University (Visiting Professor in Canadian Studies, 2018-19)
Seung-Ryul Lee -ESL/EFL, Korea Aerospace University (Visiting Professor in Canadian Studies, 2017-18)
Carolyn Strange -History, Australian National University (Visiting Professor in Canadian Studies, 2017-18)
Ana Fraile -English, University of Salamanca (Visiting Professor in Canadian Studies, 2016-17)
Thomas Mohr - School of Law, University College, Dublin (Visiting Professor in Canadian Studies, 2016-17)
H. Kalpana -English, Pondicherry Central University (Visiting Fellow, 2016-17)
Shilpa Bhat -English, Ahmedabad University (Visiting Professor in Canadian Studies, 2015-16)
Marcin Gabrýs -Canadian Studies, Jagiellonian University (Visiting Professor in Canadian Studies, 2015-16)
Özgün Akduran -Political Science, University of Istanbul (Visiting Fellow, 2015-16)
---
Corresponding Fellows
Elaine Gold
Director, Canadian Language Museum/ Corresponding Fellow
Elaine Gold is the Director of the Canadian Language Museum. She initiated the Museum's founding in 2011, directs the creation of its exhibits and oversees its operations. She brings to her work at the CLM a PhD in Linguistics, decades of teaching at the University of Toronto, an MA in Art History and strong experience in arts administration and curatorial work. She has lived in central, western and northern Canada, and is dedicated to promoting and protecting this country's rich language heritage. Dr. Gold was awarded the Canadian Linguistic Association's 2019 National Achievement Award in recognition of her outreach work through the Museum.
Visit: Canadian Language Museum
Email: director@languagemuseum.ca
---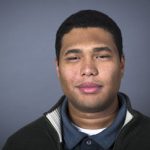 Darnel Harris
Master of Environmental Studies, York University/ Corresponding Fellow
Darnel Harris is a planner and community advocate breaking down barriers to practical mobility for all ages and abilities. He has a passion for space animation, mobility and sustainability. His research and outreach efforts have been recognized by the German Government, and he produced Toronto's 1st Annual Cargo Bike Championship this summer to showcase the difference cargo bikes can make. Darnel is Executive Director of Our Greenway, a coalition of businesses, residents and community groups in Toronto's northwest seeking to build a 21 kilometers of mobility paths protected by raingardens, connecting people to places and new opportunities all year round..
Email: dharrisplanning@gmail.com
---
Nicole Latulippe
Department of Human Geography, University of Toronto Scarborough/ Corresponding Fellow
Nicole Latulippe is an Assistant Professor at the University of Toronto Scarborough's departments of Human Geography and Physical and Environmental Sciences. She is a research associate on the Indigenous Environmental Justice Project. Her community based doctoral research with Nipissing First Nation concerned the relationship between knowledge and governance systems with regards to Lake Nipissing and the hotly contested fisheries therein. She has also worked in First Nations political advocacy with the Union of Ontario Indians. Nicole comes from an area east of North Bay, Ontario, part of Robinson Huron Treaty and unceded Algonquin territories, and homelands of the Nipissing and Algonquin peoples. Nicole is an English-speaking Franco-Ontarian with Algonquin ancestry (Noire River, Allumette Island).
Visit: Indigenous Environmental Justice Project
Email: nicole.latulippe@utoronto.ca
---
Ged Martin
Professor Emeritus, University of Edinburgh and former director, Centre of Canadian Studies, University of Edinburgh/ Corresponding Fellow
Ged Martin is a graduate of Cambridge who has spent half a century studying Canadian history, often in comparison with other parts of the British empire. He has written about the Durham Report, Confederation, Kingston in Ontario, Saint John in New Brunswick, the alcohol problem of John A. Macdonald, the marital difficulties of Alexander Campbell and the spiritualist adventures of Mackenzie King. Ged Martin likes to pose unusual questions: his recent work has asked: who could speak French in English Canada? and how much did Canada 'pay' First Nations for the prairies? (The inverted commas indicate a notional calculation, since no purchase money changed hands.)
Visit: https://www.gedmartin.net/martinalia-mainmenu-3/319-canadian-history-on-www-gedmartin-net
Email: gedmartin@hotmail.com
---
Andrew Medeiros
School of Resource and Environmental Studies, Dalhousie University/ Corresponding Fellow
Andrew Medeiros is an expert in freshwater ecology, biogeochemical processes, and Arctic environments. His research focuses on the use of biological, hydrological, and geochemical indicators to examine responses to environmental change in northern ecosystems; past, present, and future. This is applied through the examination of gradients of ecological condition (e.g., climate change, ecological sustainability, anthropogenic disturbance) over large spatial and temporal scales. His research on the evolution of northern ecosystems over the past 10,000 years allows for predictions and modeling of future responses to environmental change
Research Interests: Global/Climate Change; Geography; Biogeochemistry; Paleoecology; Arctic Environments
Visit: www.andrewmedeiros.com and www.inuk.ca
Email: andrew.medeiros@dal.ca
---
Altaf Qadeer (Ph.D.)
Corresponding Fellow
Altaf Qadeer is a scholar of multiple fields. His research interests include; science education, linguistics, literature, education, Urdu creative writing, teacher training, pedagogy, religious studies, inspiring creativity, multilingualism, multiple-nets. One of his ideas to inspire education at international level through the multilingual power of Canada was also published by Toronto Star.
Dr. Altaf Qadeer is also a member of European Science Education Research Association (ESERA). He was a member of International Council for Distance Education (ICDE) in 2018. Altaf has contributed as a researcher with the York Center for Asian Studies (YCAR). He has also studied 'Educating Global Citizens' through the professional education program of Harvard Graduate School of Education. Some of his research about languages and literature is published by Cross-Asia (Heidelberg, Germany). He has contributed to the B.Ed., teacher training program in the Faculty of Education, York University as a Site-Coordinator/ Adjunct Professor. He also published his idea to start simplified form of research journals for children. Altaf has developed various tools for children education.
Email: altaf_qadeer@edu.yorku.ca
---