Directory of Research Associates
Research Profiles and Biographies
Boyd Cothran
Liberal Arts & Professional Studies - Department of History
Education:
PhD (University of Minnesota)
Boyd Cothran is an assistant professor of U.S. Indigenous and Cultural History in the Department of History. Boyd Cothran's current research investigates the intersection of cultural history and critical Indigenous studies with special focus on historical memory, historiography, and popular representations of American Indigenous peoples. He is currently working on a book tentatively titled "Marketplaces of Remembering: American Innocence and the Making of the Modoc War", which will focus on the historiography of the Modoc War (1872-1873), California's so-called last Indian war, to explore the complex and often overlooked relationship between how Indigenous and non-Indigenous individuals alike have remembered incidents of U.S.-Indian violence and the marketplaces – the systems, institutions, procedures, social relations, and arenas of trade – within which those remembrances have circulated. He argues that individuals have shaped their historical remembrances of the conflict, transforming an episode of Reconstruction Era violence and ethnic cleansing into a redemptive narrative of American innocence as they sought to negotiate these marketplaces. His aim in looking at these cultural and commercial associations is to delve into the question of how, since the nineteenth century, they have been directly related to the widespread belief that the Modoc War and other incidents of U.S.-Indian violence were ultimately justified and the tendency to view the westward expansion of the United States within the framework of inevitability.
Research Interests:
Visit: Remembering the Modoc War: Redemptive Violence and the Making of American Innocence
Email: cothran@yorku.ca
---
David Koffman
Liberal Arts & Professional Studies - Department of History
Education:
PhD (New York University)
David Koffman is a historian of the modern Jewish experience specializing in 19th and 20th century Canada and the US. He is a core member of the Israel and Golda Koschitzky Centre for Jewish Studies at York University, and a co-editor of the journal Canadian Jewish Studies.
Research Interests: Jewish-Indigeno
---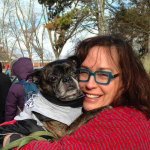 Carolyn Podruchny
Liberal Arts & Professional Studies - Department of History
Education:
Carolyn Podruchny is an associate professor in the Department of History.
Research Interests: Aboriginal Peoples, History, Early Canadian history, Metis history, fur trade history.