| | | | |
| --- | --- | --- | --- |
| Name | Title | Department | Email |
| Bernhardt, Nicole | Research Associate | Political Science | nsb@yorku.ca |
| Chanco, Christopher | Research Associate | Geography | chrischanco@gmail.com (preferred) or cjchanco@yorku.ca |
| Das, Runa | Post Doctoral Research Associate | Sustainable Energy Transitions: Linking Proenvironmental Behaviour to System Innovation | runadas@yorku.ca |
| Forrest, Samuel | Research Associate, Member of Robarts Executive Committee | Communications and Culture | sforrest@yorku.ca |
| Laurentius, Michael | Research Associate | Science and Technology Studies | mlaurent@yorku.ca |
| Molavi, Michael | Research Associate | Political Science | molavim@yorku.ca |
| O'Connor, Katie | Research Associate | Communication and Culture | koconno2@yorku.ca |
| Rajaguru, Venilla | Research Associate | Science and Technology Studies | venilla@yorku.ca |
| Singh, Raj | Research Associate | Music | rockey@yorku.ca |
| Vipond, Evan | Research Associate, Member of Robarts Executive Committee | Gender, Feminist, and Women's Studies | evipond@yorku.ca |
| Yunes, Erin | Research Associate, Member of Robarts Executive Committee, Member of Borealis Council | Art History and Visual Culture | eyunes@yorku.ca |
---
Biographies and Research Profiles
---
Nicole Bernhardt
Ph.D Candidate, Political Science, Research Associate
Nicole Bernhardt is a PhD candidate in the Department of Political Science at York University, conducting research into the efficacy of systemic equity-driven change efforts within the framework of human rights. She has published peer-reviewed work on the racialized exclusions of the Canadian welfare state and is the 2015 award recipient of York University's Abella Scholarship for Studies in Equity. Nicole has also researched and presented on critical pedagogy; intersectionality and political representation; and Black Canadian identity.
Research Interests: Race and the Canadian justice system; human rights frameworks; feminist political economy; equity and institutions.
Email: nsb@yorku.ca
---
Christopher Chanco
M.A. Candidate, Geography, Research Associate
Christopher is an M.A. Candidate in the Department of Geography. He holds a degree in Communication Arts (Journalism) from De La Salle University and took some master's units in Geography at the University of the Philippines-Diliman, before moving to Toronto. In Manila, he worked for a few years in the non-profit sector, and has written for a number of publications in a freelance capacity.
His current research looks into the post-war history of the Jewish left -- with its base among working class immigrants and refugees from Europe --- and the critical contributions they made to labour, civil rights, and human rights causes within Canada. Jewish dissident identities were forged in the crucible of narratives, networks, and practices of solidarity within and beyond the diaspora community. But such solidarities intersected with, and were reshaped by, broader geopolitical concerns beyond Canada, in the context of the Cold War and events in Israel-Palestine.
Research Interests: labour history, transnational social movements, nationalism, historical geography, critical geopolitics, Jewish studies, peace and conflict studies. Regional: Israel-Palestine, North America, Philippines.
Email: chrischanco@gmail.com (preferred) or cjchanco@yorku.ca
---
Runa Das
Post Doctoral Research Associate
Runa Das PhD. is a post doctoral research associate in Sustainable Energy Transitions: Linking Proenvironmental Behaviour to System Innovation.
Research Interests:
Email: runadas@yorku.ca
---
Samuel Forrest
M.A. Candidate, Communications and Culture, Research Associate
Samuel Forrest is a M.A. Candidate in the Department of Communications and Culture, specializing in the stream of politics and policy. He also holds a BA in Film and Media Studies from Queen's University. His research explores the intersection of myth construction and celebrity in political narratives, as well as the increasing media focus on political leadership over party branding. His Master's thesis investigates the image construction of Canadian political party leaders as ideological archetypes for Canadian values.
Research Interests: Political communications, myth and cultural studies, news media, film and television narrative, popular culture, celebrity studies.
Email: sforrest@yorku.ca
---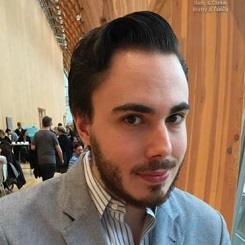 Michael Laurentius
Ph.D Candidate, Science and Technology Studies, Research Associate
Michael Laurentius is a Doctoral Student within the Department of Science and Technology Studies. Prior to this, they received a Bachelor of Science in Computer Science and a Master of Arts in Science and Technology Studies. Their Master's work focused on how Canadian Cold War technological projects redefined and reconstructed the classical modernist narrative though the exploitation of the inherent tensions within said narrative. For their Doctoral work, they are in the preliminary stages of examining shifts and tensions within Canada's atomic cultural history, narratives, and imaginaries during the period that roughly corresponds with America's Early and High Atomic Culture (1942 - 1963).
Research Interests: Atomic cultural history; science, technology, and identity; concepts of modernity; Cold War narratives; technological imaginaries.
Email: mlaurent@yorku.ca
---
Michael Molavi
Ph.D Candidate, Political Science, Research Associate
Michael Molavi is a Ph.D. candidate in the Department of Political Science. His research explores class action policy in Ontario from the perspective of multilayer access to justice, with a particular focus on environmental actions. Within this field, he examines developments in access to justice policy and discourse, third party litigation financing, private enforcement regimes, and the political economy of class actions.
Research Interests: Access to justice; politics of law; class actions; political economy; Canadian and comparative public policy; social reproduction; environmental governance; policy enforcement.
Email: molavim@yorku.ca
---
Katie O'Connor
M.A. Candidate, Communication and Culture, Research Associate
Katie O'Connor is a M.A. Candidate in the Joint Program in Communication and Culture at York and Ryerson Universities. She holds a Honours BA in Communication Studies from York University and a Honours Diploma in Journalism-Print from Sheridan College. Her research explores the cultural representations of the serial killer in popular culture. Also, how do these representations in film and television and news media transform the notorious killer into a media icon. Her Master's research project has investigated the case of notorious Canadian serial killer, Paul Bernardo and the social and cultural construction of his image as a serial murderer in Canadian news media.
Research Interests: Media and crime, consumer culture, monster narrative, transgressive culture, mediation, celebrity studies, news media, popular culture.
Email: koconno2@yorku.ca
---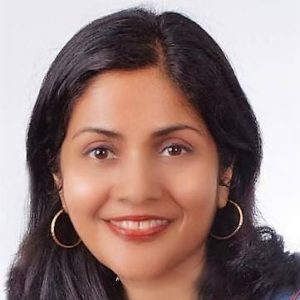 Venilla Rajaguru
Ph.D Candidate, Science and Technology Studies, Research Associate
Venilla Rajaguru is a Board Director of Science for Peace (Canada), and the Chair of a pan-university research-working group on Ocean Frontiers under Science for Peace. She also serves as an honorary council member of the International Peace Bureau (Geneva); and has previously served as the honorary Chair of ASEAN Secretariat Women's Wing (ASEAN) 2009-2011. While she is on the last phase of completing her Ph. D dissertation at York University (Canada), she has been contracted as a Course Director at York for undergraduate courses on 'Science and Technology Issues in Global Development' (Dept. of Science & Technology Studies) and 'Natural Resource Management' (Environmental Studies).
Her educational background is in Science & Technology Studies, International Law and International Development. Her former degrees are from the University of Oxford and Cornell. She is the winner of the 2016 Vivienne-Poy Award for doctoral research on Asia; recipient of the Ontario Graduate Scholarship for doctoral research in 2014; and Rhodes Scholar 1992. Her previous work experience spans public communications, radio news broadcasting, community outreach, and corporate social responsibility consulting. After getting back to academia, her research focus is on the S & T of transboundary infrastructure development, particularly those concerning maritime regions, peace regimes, regional and international security. Her publications include a book of poems, research based articles on the socio-politics of Southeast Asia, and on the S & T of artificial island constructions.
Research Interests: Transboundary infrastructure development and transnational/International Relations; Regional, International and Collective Security; Peace Regimes, pacification and global governance; S & T policies entangled with global development and foreign policies; Natural resources governance, sustainable development goals (United Nations SDGs) and multilateral joint development; International Development, and International Law
Email: venilla@yorku.ca
---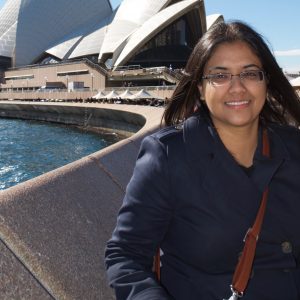 Raj Singh
PhD Candidate, Music, Research Associate
Raj Singh is a guitarist, percussionist, and doctoral candidate in Ethnomusicology in the Department of Music. Raj received her BA Hons. in English, BFA in Music, MA in Music at York University.
Her Master's research focused on the cajón and its place in Afro-Peruvian music and cultural heritage. Her major research paper explored how the cajón's cultural impact remains bound to notions of Afro-Peruvian heritage, representation and identity. She also examined the integration and role of the cajón in Spanish Flamenco, and the repercussions it had on Afro-Peruvian musicians as it became the most adaptable and sought after percussion instrument in Flamenco performance.
Her doctoral thesis focuses on Inuit Modernity and how Inuit musicians in Canada innovate and re-contextualize traditional music by incorporating contemporary musical forms to include new realms of lived experiences. Her doctoral work also interrogates notions of tradition in both western and Indigenous thought, gender, identity, language, and issues of race as they relate to communal notions of belonging. Raj conducts collaborative research through the Mobilizing Inuit Cultural Heritage (MICH) SSHRC Partnership Grant.
Email: rockey@yorku.ca
---
Evan Vipond
Ph.D Candidate, Gender, Feminist, and Women's Studies, Research Associate
Evan Vipond is a Ph.D. student in Gender, Feminist and Women's Studies at York University. They hold a SSHRC Joseph-Armand Bombardier CGS Doctoral Scholarship. Evan obtained a Master's in Women and Gender Studies in collaboration with Sexual Diversity Studies from the University of Toronto in 2014. Their work focuses on the regulation of trans persons in Canada and the U.S. through medical and legal policies, as well as neoliberal discourses of individualism, equal rights, and productivity. Evan's work has been published in Theory in Action (2015), The Western Journal of Legal Studies (2015), and Queer Cats Journal of LGBT Studies (2016).
Website: https://yorku.academia.edu/EvanVipond
Email: evipond@yorku.ca
---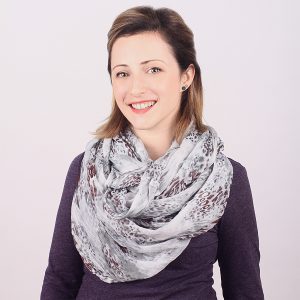 Erin Yunes
Ph.D Candidate, Art History and Visual Culture, Research Associate
Erin Yunes is a digital artist, entrepreneur, and lifelong student. She is a doctoral candidate in the Department of Art History and Visual Culture. Erin received her B.A. in Journalism at the University of New Hampshire, M.S. in Arts Administration at Boston University, and a Graduate Certificate in International Relations at Boston University, Brussels. She studied European copyright and institutional framework at IDEC at Pompeu Fabra University in Barcelona and comparative cultural policy Goldsmiths College at the University of London. Her work focuses on issues surrounding globalization, technological access, funding, and the prospect of art practices in a digitized society. Erin conducts collaborative research through the Mobilizing Inuit Cultural Heritage project on the contribution of digital media in Inuit cultural preservation, social well-being, and identity in Nunavut.
Email: eyunes@yorku.ca