| | | | |
| --- | --- | --- | --- |
| Name | Title | Department | Email |
| Abbas, Ali | Research Associate | Communications and Culture | aliabbas0910@gmail.com |
| Akladios, Michael | Research Associate | History | michaelakladios@gmail.com |
| Alavi, Seyedmohsen | Research Associate | Environmental Studies | alavim@yorku.ca |
| Angus, Siobhan | Research Associate | Art History and Visual Culture | siobhan.angus@gmail.com |
| Bernhardt, Nicole | Research Associate | Political Science | nsb@yorku.ca |
| Caporusso, Jessica | Research Associate | English | jesscapo@yorku.ca |
| Chanco, Christopher | Research Associate | Geography | chrischanco@gmail.com (preferred) or cjchanco@yorku.ca |
| Das Kundu, Nivedita | Research Associate | PhD International Studies | dr.niveditadaskundu@gmail.com |
| Forrest, Samuel | Research Associate | Communications and Culture | sforrest@yorku.ca |
| Gardner, Karl | Research Associate | Political Science | karl3@yorku.ca |
| Kaiser, Colleen | Research Associate | Environmental Studies | kaiser.colleen@gmail.com |
| Karim, Alia | Research Associate, Member Robarts Executive Committee | Environmental Studies | aliak@yorku.ca |
| Kroon, Evangeline | Research Associate, Member Robarts Executive Committee | Politics | ekroon@yorku.ca |
| Latulippe, Nicole | Research Associate | Geography | nicole.latulippe@mail.utoronto.ca |
| Laurentius, Michael | Research Associate | Science and Technology Studies | mlaurent@yorku.ca |
| Law, Harmony | Research Associate | Humanities | harmo62@yorku.ca |
| Lynch, Signy | Research Associate | Theatre and Performance Studies | signy.lynch@gmail.com (preferred) or lynchs@yorku.ca |
| Molavi, Michael | Research Associate | Political Science | molavim@yorku.ca |
| Nasim, Sherkhan | Research Associate | Socio-Legal Studies | sherkhan@yorku.ca |
| O'Connor, Katie | Research Associate | Communications and Culture | koconno2@yorku.ca |
| Pearce, Joanna | Research Associate | History | jlp@yorku.ca |
| Presswell, Lindsay | Research Associate | English | linds16@yorku.ca |
| Rajaguru, Venilla | Research Associate | Science and Technology Studies | venilla@yorku.ca |
| Reynolds, Malaika | Research Associate | English | malaika.reynolds1@gmail.com |
| Singh, Raj | Research Associate | Music | rockey@yorku.ca |
| Vipond, Evan | Research Associate, Member of Robarts Executive Committee | Gender, Feminist, and Women's Studies | evipond@yorku.ca |
| Wilmink, Melanie | Research Associate | Art History and Visual Art | melaniewilmink@gmail.com |
| Yunes, Erin | Research Associate | Art History and Visual Culture | eyunes@yorku.ca |
---
Biographies and Research Profiles
---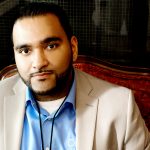 Ali Abbas
Ph.D. Student, Communications and Culture, Research Associate
(A)(li)ttle bit of this and that, Ali's interests are in the applications of technology within research and education. Since moving to Toronto in 2006, Ali has worked within a variety of companies dedicated to scaling some application of education technology. Ali is also pursuing his PhD studies in communications and culture. As a side, Ali also enjoys cultural studies and his work with such literature began during his formative years in Dubai when he sought to understand his family's diasporic identity - he engaged with texts from the Middle East, East Africa and the Indo-Pak and crystallized his understandings through a Masters in Sociology. When asked to describe himself, Ali said, "I fear water far more than I fear thirst : my thirst is my own but the water is not. I am in control of what I sip but not of what happens beyond the sip. Once I take a sip, I tacitly consent to be a slave of the water's desire and at any moment it may choose to do with me whatsoever it may please. I live with and in this fear, a fear that reminds me to respect all that is around me."
Email: aliabbas0910@gmail.com
---
Michael Akladios
Ph.D. Candidate, Heography, Research Associate
Michael Akladios is a Ph.D candidate in history at York University, working under the supervision of Dr. Roberto Perin. Michael's dissertation examines the transnational, pluricultural, and ecumenical history of Coptic Orthodox Christian immigrants, first in Egypt and then later in the first and largest immigrant communities in Toronto, Montreal, and New York. He charts this groups' immigration, settlement, integration, and associational activities since 1945. In addition to his doctoral research, Michael is the founder and project manager of the Coptic Canadian History Project (CCHP), a non-profit public history and community outreach organization affiliated with the Department of History and the Clara Thomas Archives and Special Collections, York University Libraries.
Research Interests:Canadian History; Immigration and Ethnicity in North America; Middle East Studies; Coptic Studies; Transnationalism and Diaspora; Race and Racism.
Email: michaelakladios@gmail.com
---
Seyedmohsen Alavi
Ph.D. Candidate, Environmental Studies, Research Associate
Seyedmohsen Alavi is a Ph.D. Candidate in the Faculty of Environmental Studies.
Email: alavim@yorku.ca
---
Siobhan Angus
Ph.D. Candidate, Art History and Visual Culture, Research Associate
Siobhan Angus is a Ph.D. Candidate in Art History and Visual Culture.
Email: siobhan.angus@gmail.com
---
Nicole Bernhardt
Ph.D Candidate, Political Science, Research Associate
Nicole Bernhardt is a PhD candidate in the Department of Political Science at York University, conducting research into the efficacy of systemic equity-driven change efforts within the framework of human rights. She has published peer-reviewed work on the racialized exclusions of the Canadian welfare state and is the 2015 award recipient of York University's Abella Scholarship for Studies in Equity. Nicole has also researched and presented on critical pedagogy; intersectionality and political representation; and Black Canadian identity.
Research Interests: Race and the Canadian justice system; human rights frameworks; feminist political economy; equity and institutions.
Email: nsb@yorku.ca
---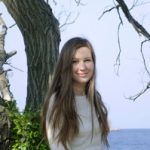 Jessica Caporusso
Ph.D. Candidate, Anthropology Research Associate
Jessica Caporusso is a Ph.D. Candidate in the Department of Anthropology at York University. Her research areas of interest include environmental justice, sustainable energy, and discard studies. Specifically, her research examines how "waste" — as an externality and as resource — is defined. Her dissertation investigates the transformation of sugarcane crop residues from "excess" to biofuel feedstock in the small-island developing state of Mauritius. Jessica's work explores the multiple and contested meanings of waste and value in (post)colonial contexts while also tracking the development of bioenergy as a source of energetic, political, and economic power. She is an active contributor of the Plant Studies Collaboratory, EnviroSociety, and the York U Energy Working Group.
Email: jesscapo@yorku.ca
---
Christopher Chanco
M.A. Candidate, Geography, Research Associate
Christopher is an M.A. Candidate in the Department of Geography. He holds a degree in Communication Arts (Journalism) from De La Salle University and took some master's units in Geography at the University of the Philippines-Diliman, before moving to Toronto. In Manila, he worked for a few years in the non-profit sector, and has written for a number of publications in a freelance capacity.
His current research looks into the post-war history of the Jewish left -- with its base among working class immigrants and refugees from Europe --- and the critical contributions they made to labour, civil rights, and human rights causes within Canada. Jewish dissident identities were forged in the crucible of narratives, networks, and practices of solidarity within and beyond the diaspora community. But such solidarities intersected with, and were reshaped by, broader geopolitical concerns beyond Canada, in the context of the Cold War and events in Israel-Palestine.
Research Interests: labour history, transnational social movements, nationalism, historical geography, critical geopolitics, Jewish studies, peace and conflict studies. Regional: Israel-Palestine, North America, Philippines.
Email: chrischanco@gmail.com (preferred) or cjchanco@yorku.ca
---
Nivedita Das Kundu
Ph.D International Studies, Research Associate
Nivedita Das Kundu has a PhD from the School of International Studies, Jawaharlal Nehru University (JNU), New Delhi. She held a Post-Doctorate at the Woodrow Wilson Center for Scholars, Washington DC. She is presently affiliated with York University as a York Centre for Asian Research (YCAR) Research Fellow, a Centre for Refugee Studies (CRS) Scholar, Centre of Excellence for Research on Immigration and Settlement (CERIS) Fellow and member of the Borealis Council. Her research expertise focuses on geopolitics, geo-economics, foreign policy, and on the strategic dimensions of security including WMD. Her area of study also includes border and forced migration issues and concerns; as well as research on climate change and Arctic issues.
Email: dr.niveditadaskundu@gmail.com
---
Samuel Forrest
M.A. Candidate, Communications and Culture, Research Associate
Samuel Forrest is a M.A. Candidate in the Department of Communications and Culture, specializing in the stream of politics and policy. He also holds a BA in Film and Media Studies from Queen's University. His research explores the intersection of myth construction and celebrity in political narratives, as well as the increasing media focus on political leadership over party branding. His Master's thesis investigates the image construction of Canadian political party leaders as ideological archetypes for Canadian values.
Research Interests: Political communications, myth and cultural studies, news media, film and television narrative, popular culture, celebrity studies.
Email: sforrest@yorku.ca
---
Karl Gardner
Ph.D Candidate, Political Science, Research Associate
Karl Gardner is an organizer, educator, and student committed to migrant justice and Indigenous solidarity. He is pursuing a PhD in Political Science at York University, where he engages in research on social movements, citizenship and immigration, and municipal politics in Canada. Specifically, his work focuses on the relationship between migrant justice movements and sanctuary city policies in Canada, and the potential to envision a new local politics of citizenship and solidarity within and against state-defined categories of migrant 'il/legality'. His side projects touch on theories and practices Indigenous-settler solidarity; settler colonialism and the Canadian identity; and neoliberalism, gentrification, and 'social mixing' policies in Toronto.
Research Interests: citizenship and immigration; social movements; sanctuary cities; Canadian politics; municipal politics; settler colonialism; decolonization
Email: karl3@yorku.ca
---
Colleen Kaiser
Ph.D. Candidate, Environmental Studies, Research Associate
Colleen Kaiser is a fourth year PhD student in the Faculty of Environmental Studies at York University, where she studies climate change policy and economics under the supervision of Dr. Mark Winfield. Specifically, her dissertation focuses on climate policy integration in California and Ontario's road passenger transportation sector as a means of operationalizing a polycentric approach to climate change governance. Colleen also completed a MSc in Environmental Policy in Regulation from the London School of Economics where she received a distinction for her final work, which focused on nuclear energy policy in Ontario. Outside of academics Colleen has worked as an environmental consultant, most recently for the Walter and Duncan Gordon Foundation where she developed a comprehensive database and subsequent GIS maps delineating water quality monitoring and hydraulic fracking locations in the Mackenzie River Basin.
Email: kaiser.colleen@gmail.com
---
Alia Karim
Ph.D Candidate, Environmental Studies, Research Associate, Member Robarts Executive Committee
Alia Karim is a Ph. D candidate in the Faculty of Environmental Studies at York University. She has a Master of Environmental Studies from Dalhousie University and Honours Bachelor of Arts in English Literature from Mount Allison University.
Her research interests include Indigenous labour, Canadian labour movements, labour-community coalitions, labour geography, anti-colonial, anti-racist and feminist political economy, and eco-socialism. She is currently exploring the relations between humans, nature, and economic 'growth' in the fields of Indigenous studies, Marxist ecology, eco-feminism, and ecological economics.
In her doctoral research, she will further investigate the 'hidden' histories of Indigenous labourers in Canada and their importance in the national economy, relationships between Indigenous and non-Indigenous workers, and consider how non-Indigenous people can learn from Indigenous worldviews about the relations between land, production, and all living beings (including non-human beings). She has recently written about the Just Transition movement for an energy transition that protects workers and centers social equity, and how immigrant and racialized women are organizing against precarious work.
In addition to her academic research, she is the coordinator of the Fight for $15 and Fairness campaign at York University, and she is VP Campaigns in the York University Graduate Students' Association.
Email: aliak@yorku.ca
---
Evangeline Kroon
Ph. D Candidate, Politics, Research Associate, Member Robarts Executive Committee
Evangeline Kroon is a Ph.D. candidate in the Department of Politics at York University where her interests include gender and its role in Canadian politics. Her research hopes to look at how rape myths permeate courtroom discourse, and how the interaction between judges, prosecutors, and defence counsel contribute to the generation of these myths. In particular, it will determine the dynamics of how these myths are reproduced in courts by Canadian judges. Prior to coming to York, Evangeline examined narratives of violence against women in post-apocalyptic pop-culture to earn her MA in Criminology and Criminal Justice Policy at the University of Guelph.
Research Interests: Legal discourses; feminist theory; Canadian courts; rape myths; women and the Canadian justice system; violence and society; women and politics; popular culture
Email: ekroon@yorku.ca
---
Nicole Latulippe
Ph.D. Geography, Research Associate
Nicole Latulippe is a research associate on the Indigenous Environmental Justice Project. She recently completed her PhD in geography at the University of Toronto. Her community based doctoral research with Nipissing First Nation concerned the relationship between knowledge and governance systems with regards to Lake Nipissing and the hotly contested fisheries therein. She has also worked in First Nations political advocacy with the Union of Ontario Indians. Nicole comes from an area east of North Bay, Ontario, part of Robinson Huron Treaty and unceded Algonquin territories, and homelands of the Nipissing and Algonquin peoples. Nicole is an English-speaking Franco-Ontarian with Algonquin ancestry (Noire River, Allumette Island).
Visit: Indigenous Environmental Justice Project
Email: nicole.latulippe@mail.utoronto.ca
---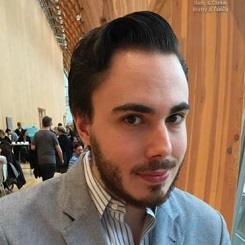 Michael Laurentius
Ph.D Candidate, Science and Technology Studies, Research Associate
Michael Laurentius is a Doctoral Student within the Department of Science and Technology Studies. Prior to this, they received a Bachelor of Science in Computer Science and a Master of Arts in Science and Technology Studies. Their Master's work focused on how Canadian Cold War technological projects redefined and reconstructed the classical modernist narrative though the exploitation of the inherent tensions within said narrative. For their Doctoral work, they are in the preliminary stages of examining shifts and tensions within Canada's atomic cultural history, narratives, and imaginaries during the period that roughly corresponds with America's Early and High Atomic Culture (1942 - 1963).
Research Interests: Atomic cultural history; science, technology, and identity; concepts of modernity; Cold War narratives; technological imaginaries.
Email: mlaurent@yorku.ca
---
Harmony Law
Ph.D Candidate, Humanities, Research Associate
Harmony Law is a PhD candidate in the Department of Humanities at York University. She, however, comes from a diverse academic background: an Honours Bachelor of Arts in Linguistics and World Religions from the University of Toronto; and a Masters of Arts in Translation Studies from the Glendon campus of York University. Currently, Harmony's interest is in Canadian multiculturalism, particularly from an anti-racist perspective. She is also interested the artistic and literary expressions minority authors and artists have produced, examining them as acts of subjectivity. Thus, her dissertation project focuses on Chinese Canadian life-writing as a lens to examine both the permutations and criticisms of the model minority discourse as a form of privilege. In addition to her own research, Harmony is also a teaching assistant at York University, and has taught classes in both Canadian Studies and Diaspora Studies.
Email: harmo62@yorku.ca
---
Signy Lynch
Ph.D Student, Theatre and Performance Studies, Research Associate
Signy Lynch is working on her Ph.D in the Department of Theatre and Performance Studies at York. Her research investigates how direct audience address in contemporary performance can help audience members and performers to negotiate the complexities of inhabiting a twenty-first century globalized Canada. Signy is a member of the Centre for Spectatorship at the University of Toronto and a board member at Cahoots Theatre which has just finished celebrating 30 years of staging diversity in Toronto.
Research Interests: contemporary Canadian theatre and performance, intercultural performance, digital performance, performer-audience relations, popular culture, and politics and performance
Email: signy.lynch@gmail.com (preferred) or lynchs@yorku.ca
---
Michael Molavi
Ph.D Candidate, Political Science, Research Associate
Michael Molavi is a Ph.D. candidate in the Department of Political Science. His research explores class action policy in Ontario from the perspective of multilayer access to justice, with a particular focus on environmental actions. Within this field, he examines developments in access to justice policy and discourse, third party litigation financing, private enforcement regimes, and the political economy of class actions.
Research Interests: Access to justice; politics of law; class actions; political economy; Canadian and comparative public policy; social reproduction; environmental governance; policy enforcement.
Email: molavim@yorku.ca
---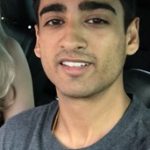 Sherkhan Nasim
M.A. Candidate, Sociol-Legal Studies, Research Associate
Sherkhan Nasim is a graduate student in the Socio-Legal Studies program working towards his MA. He completed an Honour's BA in Sociology with a Concentration in Criminology and Minor in Psychology, for his Honour's thesis he studied drug prohibition and safe injection sites. His current research involves exploring the ways in which the ongoing global refugee crisis has affected Canadian immigration and asylum policies. He came to York University for its highly progressive social science program and critical outlook on pedagogy.
Email: sherkhan@yorku.ca
---
Katie O'Connor
M.A. Candidate, Communications and Culture, Research Associate
Katie O'Connor is a M.A. Candidate in the Joint Program in Communications and Culture at York and Ryerson Universities. She holds a Honours BA in Communication Studies from York University and a Honours Diploma in Journalism-Print from Sheridan College. Her research explores the cultural representations of the serial killer in popular culture. Also, how do these representations in film and television and news media transform the notorious killer into a media icon. Her Master's research project has investigated the case of notorious Canadian serial killer, Paul Bernardo and the social and cultural construction of his image as a serial murderer in Canadian news media.
Research Interests: Media and crime, consumer culture, monster narrative, transgressive culture, mediation, celebrity studies, news media, popular culture.
Email: koconno2@yorku.ca
---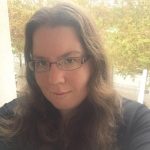 Joanna Pearce
Ph.D Candidate, History, Research Associate
Joanna L. Pearce is a Ph.D. candidate in history at York University, working with Dr. Carolyn Podruchny. Her dissertation, "Which naught but the light of knowledge can dispel": Experiencing Blindness in Nineteenth-Century Ontario, examines the experiences of blind people who did not attend residential schools. Her previous research, on the establishment of free education for blind children in Nova Scotia, was published in the Journal of the Canadian Historical Association in 2012. She is a recipient of the 2015-2016 Avie Bennett Historica Chair scholarship for research in Canadian History. She received her Master's degree in history from Dalhousie University. Her MA thesis, titled "Fighting in the Dark: Charles Frederick Fraser and the Halifax Asylum for the Blind, 1850-1915," has been cited twice on wikipedia. Sadly, both articles are stubs.
Email: jlp@yorku.ca
---
Lindsay Presswell
M.A. Candidate, English, Research Associate
Lindsay Presswell is an M.A. Candidate in the Graduate Program in English at York University. She holds an Honours B.A. in English from York University ('15). Her research explores how Canadian poet Anne Carson's work fits into mythic and occult traditions in literature, and how Carson uses technology and multimedia to transform the way her poetry is read.
Email: linds16@yorku.ca
---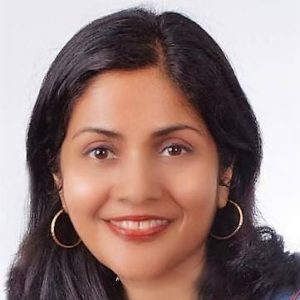 Venilla Rajaguru
Ph.D Candidate, Science and Technology Studies, Research Associate
Venilla Rajaguru is a Board Director of Science for Peace (Canada), and the Chair of a pan-university research-working group on Ocean Frontiers under Science for Peace. She also serves as an honorary council member of the International Peace Bureau (Geneva); and has previously served as the honorary Chair of ASEAN Secretariat Women's Wing (ASEAN) 2009-2011. While she is on the last phase of completing her Ph. D dissertation at York University (Canada), she has been contracted as a Course Director at York for undergraduate courses on 'Science and Technology Issues in Global Development' (Dept. of Science & Technology Studies) and 'Natural Resource Management' (Environmental Studies).
Her educational background is in Science & Technology Studies, International Law and International Development. Her former degrees are from the University of Oxford and Cornell. She is the winner of the 2016 Vivienne-Poy Award for doctoral research on Asia; recipient of the Ontario Graduate Scholarship for doctoral research in 2014; and Rhodes Scholar 1992. Her previous work experience spans public communications, radio news broadcasting, community outreach, and corporate social responsibility consulting. After getting back to academia, her research focus is on the S & T of transboundary infrastructure development, particularly those concerning maritime regions, peace regimes, regional and international security. Her publications include a book of poems, research based articles on the socio-politics of Southeast Asia, and on the S & T of artificial island constructions.
Research Interests: Transboundary infrastructure development and transnational/International Relations; Regional, International and Collective Security; Peace Regimes, pacification and global governance; S & T policies entangled with global development and foreign policies; Natural resources governance, sustainable development goals (United Nations SDGs) and multilateral joint development; International Development, and International Law
Email: venilla@yorku.ca
---
Malaika Reynolds
Graduate Student, English, Research Associate
Malaika Reynolds is a peer reviewer with Contingent Horizons, and has worked as an academic editor with the Institute of Global Citizenship. She is currently attending York University as a student and has interests in science, arts and culture and international development. She has also worked as a journalist and reviewer for multiple Canadian print publications.
Email: malaika.reynolds1@gmail.com
---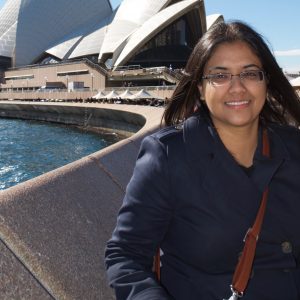 Raj Singh
PhD Candidate, Music, Research Associate
Raj Singh is a guitarist, percussionist, and doctoral candidate in Ethnomusicology in the Department of Music. Raj received her BA Hons. in English, BFA in Music, MA in Music at York University.
Her Master's research focused on the cajón and its place in Afro-Peruvian music and cultural heritage. Her major research paper explored how the cajón's cultural impact remains bound to notions of Afro-Peruvian heritage, representation and identity. She also examined the integration and role of the cajón in Spanish Flamenco, and the repercussions it had on Afro-Peruvian musicians as it became the most adaptable and sought after percussion instrument in Flamenco performance.
Her doctoral thesis focuses on Inuit Modernity and how Inuit musicians in Canada innovate and re-contextualize traditional music by incorporating contemporary musical forms to include new realms of lived experiences. Her doctoral work also interrogates notions of tradition in both western and Indigenous thought, gender, identity, language, and issues of race as they relate to communal notions of belonging. Raj conducts collaborative research through the Mobilizing Inuit Cultural Heritage (MICH) SSHRC Partnership Grant.
Email: rockey@yorku.ca
---
Evan Vipond
Ph.D Candidate, Gender, Feminist, and Women's Studies, Research Associate
Evan Vipond is a Ph.D. student in Gender, Feminist and Women's Studies at York University. They hold a SSHRC Joseph-Armand Bombardier CGS Doctoral Scholarship. Evan obtained a Master's in Women and Gender Studies in collaboration with Sexual Diversity Studies from the University of Toronto in 2014. Their work focuses on the regulation of trans persons in Canada and the U.S. through medical and legal policies, as well as neoliberal discourses of individualism, equal rights, and productivity. Evan's work has been published in Theory in Action (2015), The Western Journal of Legal Studies (2015), and Queer Cats Journal of LGBT Studies (2016).
Website: https://yorku.academia.edu/EvanVipond
Email: evipond@yorku.ca
---
Melanie Wilmink
Ph.D Candidate, Art History and Visual Art, Research Associate
Melanie Wilmink is a doctoral candidate in Art History and Visual Culture at York University, where she is a recipient of a 2014 York University Elia Scholars Award and a 2015 SSHRC Doctoral Fellowship. Her research examines the inter-connectivity between spectatorial experience and exhibition spaces, and aims to determine how public art situations act as vehicles for metaphoric and physical transportation. She completed her MA in Interdisciplinary Studies (Film and Visual Arts) at the University of Regina, where she was a research assistant on Dr. Christine Ramsay's SSHRC funded "Atom Egoyan In Media Res" exhibition project, and was awarded a Joseph-Bombardier Canada Graduate Masters Scholarship in 2013. Her ongoing research was developed through her experience as Programming Coordinator for the Calgary Society of Independent Filmmakers and its $100 Film Festival (an avant-garde Super 8 and 16mm event established in 1992), as a board member of the Toronto-based Pleasure Dome media arts exhibition collective, and her ongoing independent curating practice.
For more information visit: www.mwilmink.wordpress.com
Email: melaniewilmink@gmail.com
---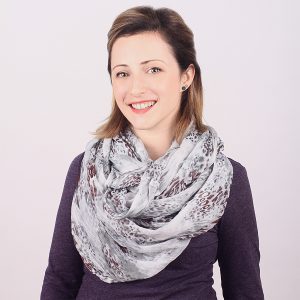 Erin Yunes
Ph.D Candidate, Art History and Visual Culture, Research Associate
Erin Yunes is a digital artist, entrepreneur, and lifelong student. She is a doctoral candidate in the Department of Art History and Visual Culture. Erin received her B.A. in Journalism at the University of New Hampshire, M.S. in Arts Administration at Boston University, and a Graduate Certificate in International Relations at Boston University, Brussels. She studied European copyright and institutional framework at IDEC at Pompeu Fabra University in Barcelona and comparative cultural policy Goldsmiths College at the University of London. Her work focuses on issues surrounding globalization, technological access, funding, and the prospect of art practices in a digitized society. Erin conducts collaborative research through the Mobilizing Inuit Cultural Heritage project on the contribution of digital media in Inuit cultural preservation, social well-being, and identity in Nunavut.
Email: eyunes@yorku.ca